The Unnamed Girl: The Woodard Chronicles
Award Winning Historical Fiction from Mike H. Mizrahi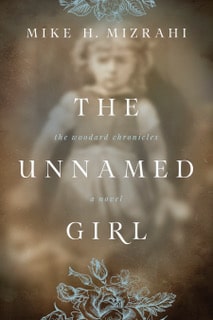 When Confederate Private Jonathan "Woody" Woodard scours the battlefield of Port Republic, Virginia, an innocent voice beckons him. He picks up a gold-cased ambrotype and gazes at the image of a little girl.
Order at: Amazon.com Available Now!
Review From IndieReader.com
The photograph becomes Woody's only respite from the nighttime demons of war that torture him. His permanent renewal is somehow dependent upon returning the gold case to the family of the dead bluecoat, whose haversack yields its treasure when he hits the ground. Woody is captured, and months later a prison escape during a North Ohio blizzard claims his foot. The quest begins. Woody enlists the help of the widow Rebecca Johnston in exchange for free labor around her Southern Ohio farm. He soon learns she is an abolitionist and conductor on the Underground Railroad. Complications arise: love enters the equation, but an insurmountable lie stands between them. Does Woody come clean with his secret? Will he put his search on hold to help Rebecca rescue a freedman and his son, sent to Lumpkin's notorious slave jail in Richmond through the Reverse Underground Railroad?